Achieving the four aspects of life i.e. moral-life, material-prosperity, emotional-fulfilment and liberation (dharm-arth-kaam-moksha) is only possible through the body. Hence it is primary responsibility of human beings to keep the body healthy i.e. free of disease.
- Ayurvedic Texts
Safe & Natural Remedies
Keep your body healthy with Natural Remedies from Ayurveda which is the only wholesome, eternal and undeniable science.
Most of the Ayurvedic Remedies are also free from side-effects, if taken under the guidance of a competent Ayurvedic Practitioner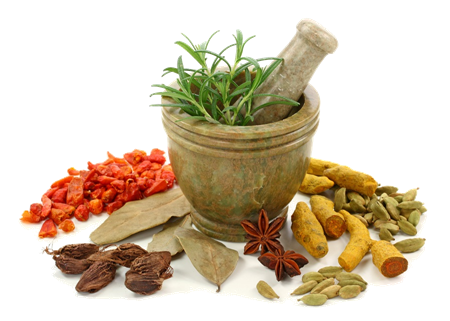 Take advantage of our
Reliable and Authentic

Products

Our Ayurvedic treatment is well know for results as our products manufacturing process uses herbs which have passed through multi-staged & rigorous selection process. We ensure careful selection and sourcing of herbs, minerals and oils from the best sources and appreciate the fact that hygiene and high quality control standards are critical in the manufacturing of these medicines and products to get optimum results. All our products are Approved by Ayush department and we are GMP certified.
Exclusive Remedies
Ayurveda has hope for many chronic health issues which have no answer in modern medical science. See our Exclusive Remedies section for details.
Supragya – A Herbal Nerve Tonic
Indications: Stress, Anger, Anxiety, Fear, Palpitation, Phobia, Lack of Confidence, Irritability, Intolerance, Sleeplessness..
GET MORE INFO
Sam Deepan – for treating IBS
Indications: Irritable Bowel Syndrome (IBS) – संग्रहणी, Colitis, Ulcerative Colitis etc. Ath Samdeepan is a herbal solution..
GET MORE INFO
Ardhari – for treating Migraine
Indications: Migraine (आधे सर का दर्द ). Ath ardhari can help even those patients who have been struggling with Migraine..
GET MORE INFO
About Ath Ayurdhamah
अब सब मिल मंगल गायेंगे, जन-जन को स्वस्थ बनायेंगे!!
i.e. Let everyone be happy and healthy..
Ath Ayurdhamah is dedicated to restoring and maintaining the lost balance between physical, mental, emotional and spiritual health, through the understanding and practice of age-old systems of Ayurveda and Yoga. Our strength lies in understanding the body and its performance at constitutional level.
Sample Testimonials
* "I used to get very irritated by small things – was always worried about one thing or the other – usually for things beyond my direct control. Then Dr. Arora prescribed Supragya to me. You have to ask my friends and family – who continue to notice definite positive change in my temperament. Thank you, Supragya."
Ajit Kumar / kumar_ajit@hotmail.co.uk
(* Actual results may vary person to person)
* "For past few years I was noticing lot of unwanted changes in me – I used to be in hurry for everything and was easily irritable. I also had some kind of fear and resulting anxiety effected my relations. Now after taking Supragya Plus for 4 months I feel I am a different person."
Ms. Ranjana / ranjana1805@gmail.com
(* Actual results may vary person to person)
* "Posh Rujari came to my notice when I was researching about by severe back pain. I was not really sure about Ayurvedic medicines but decided to give it a try and I am glad I did. My back pain is almost gone in 7 weeks.. but I suppose I would carry on for some more time."
Poornima Bhatnagar / Gurgaon
(* Actual results may vary person to person)
* "I have used Vaaji for 6 months. From the first month-end I got good results. When you use the product punctually, you should discuss your recovery process with Ayurdhamah team. Best of Luck."
Ameer / Chennai
(* Actual results may vary person to person)
* "I would like to share that my wife, who has been struggling with IBS for past several years, is now getting better with Samdeepan. She only started about 20days ago - we definitely intend to carry on until IBS is out of her system. Definitely worth a try for any IBS patient."
Dr. M Ahmed
(* Actual results may vary person to person)
See All Reviews