Ayurvedic Treatment for Stress
Embrace Herbal Remedies and Ayurvedic Treatment for Stress
---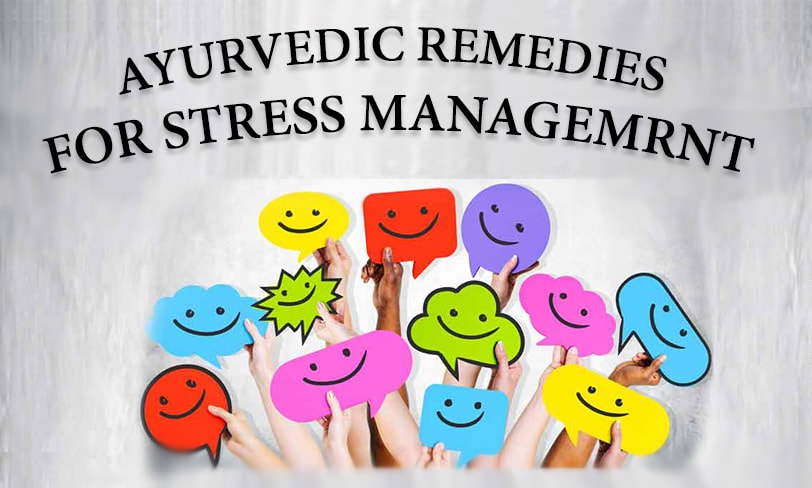 Increased stress and fatigue in our life is a by-product of the modern lifestyle and unhealthy living. Research says that people have found two most effective ways to allay stress. One is spending quality time with loved ones like family and friends, practising meditation, yoga and the other one is unhealthy options like drugs, cocktail etc.
Herbal Remedies to Manage Stress
Although many people tend to depend on pharmaceutical drugs for a quick relief from stress and other mental concerns, herbal treatments have proved to be more beneficial in providing long-term remedy sans the adverse side effects of pharmacy drugs.


Brahmi
Scientifically known as Bacopa Monnieri, Brahmi is a very useful herb and has been in use for generations all across the world to treat mental anxiety, stress and other related disorders. This perpetual herb is also very popular among the young generations due to its matchless quality to improve memory, intellect, and focus. Brahmi perfectly balances the serotonin levels in the body which is responsible for stress, and calms your body, providing you a tranquil feel, soothing your anxiety and relieving your stress. A great cognitive booster, Brahmi is highly loaded with triterpenesaponins, natural alkaloids, and other essential organic compounds and is naturally regarded as one of the best Herbal remedies for Stress.
Ginkgo Biloba
This wonder herb, commonly hailed as Maiden hair, resembles the class of benzodiazepines drug and is possesses exceptional value in treating multiple mental disorders. Excellent for the elderly patients, it also provides the immense benefit to the young people.

Ginkgo Biloba offers amazing solution to relieve conditions like stress, insomnia, memory loss, despondent cognitive functions,Alzheimer's disease and depression. This precious herb can be consumed in different forms such as tablets, tea, powder, extracts and capsules. When combined with regular sound sleep, this herb can help you get back to your normal routine free from mental distress.
Lemon Balm
Lemon Balm is a citrus flavoured herb which provides excellent relief from daily stress and help you refresh your mind and restore tranquillity. It works to sedate your mind by elevating your mood and relaxes your nerve to calm down and feel at ease. Thus, it acts as a great stress buster and also helps in in achieving sound sleep. Lemon Balm can be taken in the form of supplements, tea or honey vine drinks. Commonly known as "bee balm", the generic name for this herb is Melissa officianalis and belongs to the mint family. Known to enhance cognitive abilities, this herb is used by countless patients as one of the Natural remedies for Stress.
Passion Flower
Passiflora incarnate or Passion flower is a herb discovered in Peru by the Spanish Jesuits, way back in 17th century. However, the original home of this wonder herb is the Southern part of United States. People have been using Passion Flower for centuries to calm the agitated nerves, relieve stress and induce sound sleep. Passion Flower has the power to boost neurotransmitter GABA levels in the brain, thus acting as a great sedative and tranquillizer. Prescribed by many as natural mind healer, this herb is getting popular and many countries are adopting its benefits. Mild in character, this herb can be combined with any other therapy and stress healing supplements, but of course under the strict guidance of your physician.
L-Theanine
Present in Green Tea, this Ayurvedic ingredient is popular for its innumerable benefits, apart from being a super stress reliever, antidote of several degenerative diseases and mood enhancer.

L-Theanine improves blood supply in brain, optimizes its functioning and freshens up your mood. Rich with antioxidants, this essential ingredient is an essential amino acid that perks up your mood and aids you to sleep better.

So, embrace Ayurvedic Remedies for Stress, and live a healthy, happy life!