Ayurvedic Treatment for Piles?
Why Use Ayurvedic Treatment for Piles?
---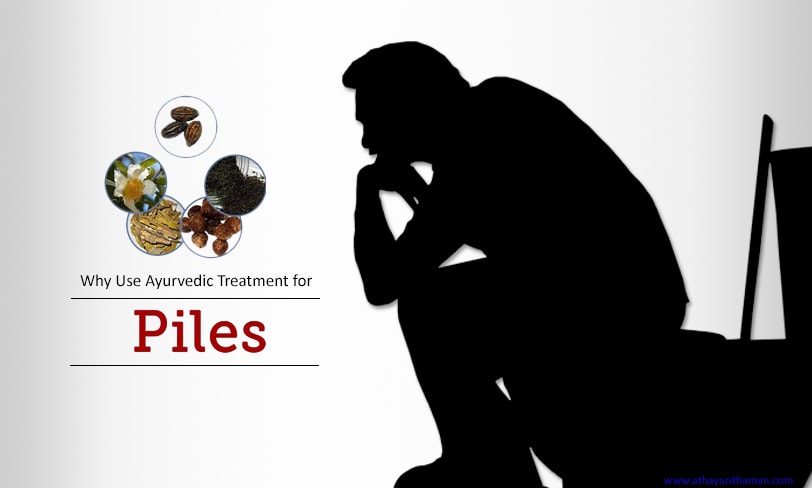 Piles are known as bluish, Haemorrhoids', and small swellings. They comprise of the enlarged blood vessels that are located inside or outside the anus. As they are very harmful, they require immediate and proper action. Normally, there are two types of piles such as bleeding piles and dry piles. Both types of piles can be treated with Ayurvedic medicine for piles.
Dry Piles – The inflammation experienced is outside the piles in this condition. This is actually an unbearable situation and sufferer encounters continuous pain.
Bleeding Piles – the internal piles instigate bleeding in this condition. If the bleeding is excessive and continuous it might lead to the anaemia condition.
Causes of Piles
Constipation
Lack of the exercise
Bas dietary habits
Sedentary way of life
Morbid condition of the liver
How to Do Piles Treatment at Home?
Use Cypress and Juniper in your bath or add a few drops in the cold bath water bowl.
Apply some creams that have extracts or ingredients of Marigold or Pilecor and Morse chestmt.
Use 1 tablespoon of Triphala with water during your bed time.
You can use a plater or poultice made of sesame seeds on the bleeding piles. The sesame seeds might be taken orally with butter for internal measures.
You can take dried ginger or sonth to cure the piles. It must be 30 to 50 ml daily.
Consume Triphalachurna regularly to prevent constipation. You can take 2 tablespoon powder with lukewarm water before going to bed. This is the best Ayurvedic treatment for piles.
Another useful thing is Abhayarista. It is an important measure to prevent constipation and acidity.
Reasons to Use Ayurveda Piles Treatment
Here are a few reasons why you must prefer Ayurvedic treatment for piles:
To make it Never Come Back It is difficult to fight piles as this problem has actually a tendency to keep coming back. The chances are even more if you consume allopathic medicines to have a quick relief. Therefore, Ayurvedic medicine for piles is always the best ones. They help you in kicking off all the health-related issues right from its roots.
To Avoid Spending Money Everyone knows that allopathic medicines are very expensive. While, on the other hand, Ayurvedic treatment is quite affordable.
To Get Rid of Any Other Health Related Problem If you treat piles with natural medicines, you would also get rid of other health problems such as constipation.
To Be As Natural As Possible You might already have a lot of allopathic medicines for blood pressure or cholesterol level problems. If you want to be natural, you must depend on herbs for piles.
How to Cure Piles with Useful Home Remedies?
There are many medical treatments available to you. They range from ointments and cream all the way to surgery. Generally, these are known not to offer temporary relief and are also not a serious solution. The natural home remedies offer a much better solution for piles.
To cure your piles using home remedies, there are a few herbs you must look out for. Make sure that you have a good product for treatment such as Witch hazel and Aloe Vera. It offers great healing for your sore area and reduces the amount of swelling and bleeding. Another reason why natural ingredients are perfect is that they always show a good indication that the remedy would help solve the problem.
Keep trust on Ayurveda and you would get rid of your problem even by doing piles treatment at home. It is the most reliable, affordable, safe, and effective treatment. It would lead to a happy and healthy life.